Offering PC support for
Dallas computer services, computer repairs, Dallas computer repair, computer installations, Dallas computer support, Dallas computer maintenance, computer repair services, Dallas computer troubleshooting, Dallas pc repair, pc support, Dallas pc services, pc consultant, pc consulting, pc troubleshooting, Dallas hardware repair, data recovery, computer repairs Texas, Dallas IT professionals, IT consulting, pc service, computer system consulting, computer system consultant.


Systems supported
We support Dell, Compaq, HP Hewitt Packard, Toshiba, Apple, Microsoft, Sony, NEC, Creative, D-Link, Linksys, Netgear, Intel, AMD, IBM, Cisco, Novel, 3COM, Exchange 2003 Server, Windows 2003 Server, Sql Server 2003, Sonic Wall and more.



Services That We Offer:
Network Design & Site Layout
DSL and Cable Modems
Dallas Router Installation
Ethernet Switches and Hubs
Home Office Networks
RAID Arrays Drives
Virtual Private Network (VPN)
Data Recovery and Security
TCP/IP, IP, IPX, ICMP
Back up Tapes
MS SQL Server
Windows NT Server
Windows 2000 Server
Windows 2003 Server
Exchange Server
DNS Server
Dallas Server Repair
Mail Server
Pc Computer Repair
Pc Maintenance And Repair
Home Pc Repair
Pc Repair Service
Onsite Pc Repair
Dallas Pc Repair
Pc Repair Services
Dallas Pc System Repair
Pc Fix And Repair
Cheap Pc Repair
Dallas In Home Pc Repair
Window Pc Repair
Dallas PC Diagnostics
Computer Upgrades
Dallas Home Networks
Wireless Networking
Wireless Network Security
Dallas Network Security
Dallas Network Cabling
Network Cable Installation
Residential Network Cabling
Structured Media Cabling
Commercial Network Cabling
Dallas VoIP Telephones
Dallas Desktop Support
Spyware and Adware Removal
Certified Hardware
Dallas Net Integrator
Back Up Security
Network Services
Web Site Development
Dallas Web Sites
Web Site Maintenance
Dallas Web Hosting
Search Engine Submission
Microsoft Software



PC Repair Services
Metroplex Tech will repair desktop and laptop computers suffering from any of the following symptoms:
> No power, freezing or hanging on start-up
> Unexplained crashing or restarting or blue screens.
> Error messages in the start-up and Windows etc.
> Restoring slow computers to the original performing speed.
> Space Recovery on hard disk drive.
> Killing and removing computer viruses and worms.
> Removing Spyware, Malware, Pop-up and Malicious Software from your machine.
> Repairing / restoring / troubleshooting the Internet connection.
> Recovering / extracting data from faulty laptop or desktop computers.
> Installing / reinstalling hardware and software.



Our Mission at Metroplex Tech
Our mission is to ensure that the day-to-day computer and IT operations of your Dallas based business will run smoothly day-after-day.
We provide all our clients with customized technical service that fits the best needs of thier business.
Each information technology consultant deployed onsite guarantees all work will meet expectations. If a particular problem cannot be resolved then you will not be billed for it. We stand behind all the work we do!


Home or Business
We provide onsite engineer visits for all areas in DFW. Engineers are available on the same day. We have a 3 hour response time from the time scheduling is confirmed.
Satisfaction is guaranteed for all services delivered. We provide quality computer repair for Dallas and DFW.



Other Cities We Support
Arlington, TX
Bedford, TX
Benbrook, TX
Blue Mound, TX
Carrollton, TX
Cedar Hill, TX
Cockrell Hill, TX
Colleyville, TX
Coppell, TX
Dallas, TX
Desoto, TX
Duncanville, TX
Eagle Mountain, TX
Edgecliff, TX
Euless, TX
Farmers Branch, TX
Flower Mound, TX
Forest Hill, TX
Fort Worth, TX
Frisco, TX
Garland, TX
Glenn Heights, TX
Grand Prairie, TX
Grapevine, TX
Haltom City, TX
Highland Park, TX
Hurst, TX
Irving, TX
Keller, TX
Lake Worth, TX
Lakeside, TX
Lancaster, TX
Lewisville, TX
Mansfield, TX
Marshall Creek, TX
Mesquite, TX
North Richland Hills, TX
Oak Grove, TX
Plano, TX
Richardson, TX
Richland Hills, TX
Southlake, TX
Sunnyvale, TX
Trophy Club, TX
University Park, TX
Watauga, TX
Westlake, TX


Contact Us
Dallas: (214) 717-5539
Ft. Worth: (817) 717-5539



Request an Estimate/Quote


Submit a Support Request


Contact us with a question


Learn about Metroplex Tech


Contact us by email at:




Other Site Links



Metroplex Tech Home Page


Dallas Computer Repair


Dallas Virus Removal


Computer Repair & Service in Dallas Texas
Dallas Area Locations We Serve
We support all locations throughout the city of Dallas, Dallas County, DFW and surrounding areas. We can schedule computer, network, printer or any form of IT service, support or repair the same day in Dallas or within 24 hours in many cases.

We provide service to small and mid-sized businesses as well as home offices. We are your dedicated Dallas area IT specialist for all your technology and computing needs.
Call us at 214-717-5539 or 817-717-5539
Click here for a Technical Inquiry
Click here for a Quote Request
Click here for a Service Request
We provide complete technical service and support to these areas:

Computer Repair Rates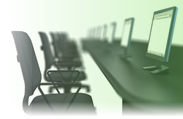 Standard OnSite Rates:
On-Site Computer Repairs:
1 hour minimum
$85.00 per hour (7 days a week)
(Mon–Fri 8:30 am - 8:30 pm)
(Sat-Sun 10:30 am - 6:30 pm)

Emergency On-Site Response:
Technician On-site within 1-4 hours
$95.00 per hour
Weekend, Holiday and Evening Service:
Includes work day appointments that begin on or after 5pm.
$95.00 per hour
Remote Support:
Telephone Support, Remote Trouble-Shooting & Network Monitoring
$75.00 per hour (billed in 15 minute increments)

There is a $25 gas surcharge for on-site visits as of July 1, 2006.
(covers round trip).
Note: Listed hourly rates and terms are effective May 1st 2007 (For existing clients listed rates are effective July 1st 2007). Listed rates on this website supersede previous published and quoted rates prior to May 1st 2007.

Customer Support Hours:

8:30am - 8:30pm, Monday - Friday
10:00am - 5:00pm, Saturday & Sunday
(Call 214-717-5539, follow the voice prompts on system and you can speak with a support representative immediately or leave a message.)