Metroplex Tech provides data and network computer wiring and cabling services for the entire DFW Metroplex.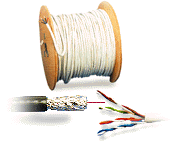 We offer complete commercial and residential computer cabling services and solutions. Our services include network design, installations, diagnostics, upgrades, testing, documentation, maintenance, relocation, and much more.
The physical layer of the cabling infrastructure is the backbone for all data communications. Without a solid, reliable wiring platform, it's impossible to deliver the highly available and resilient backbone that the data and telecommunications systems depend upon.
Metroplex Tech understands this fundamental requirement and we have the design teams, project managers and engineers required to build such depending data wiring and cabling platforms.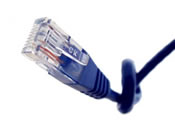 With our staff trained on many different manufacturers systems, Metroplex Tech is able to offer a wide variety of solutions to our customers ranging from Category 5e, Category 6, Category 7 UTP & STP options, through to multimode, OM3 and fibre optic solutions.
All of our implementations are covered by manufacturer backed product warranties, ensuring that you have the peace of mind in knowing that the wiring and cabling installed will meet your needs throughout its lifetime.
Furthermore, should it be a requirement, we have the capability to provide system maintenance, whether it be part of an agreement or a routine system check, to ensure wiring, cabling and networks continue to operate at the optimum performance levels.
If you have any questions about our Computer Wiring solutions for your home or office Contact Us or give us a call at: (214) 685-0886.
We travel all over the entire DFW Metroplex maintaining computers and computer networks - so you can be assured we will be there for you when you or your company needs us most for your IT needs.

Please contact us for more information.

Call us at (214) 717-5539 or (817) 717-5539.
Email us your contact information and we will contact you.
Request support with your details and we will contact you.
Request a quote and we will send you a written estimate.
We also provide these additional wiring and cabling related services:
We provide such services as network cabling, data cabling, structured cabling, structured cabling system, voice data cabling, computer cabling, cabling services professional, computer network cabling, telecommunication cabling installation, phone cabling, ethernet cabling, category 5 cabling, voice cabling, cabling installers, cabling installation, cabling contractor, structured cabling solution, network cabling installation, cabling system, communication cabling, fiber optic cabling, cat 5 cabling, phone cabling installation and other cabling services.
We can also provide lan cabling, cat5e cabling, cabling removal, fiber cabling, cat 6 network cabling, cabling network infrastructure, cabling for voice data video, cabling telecommunication infrastructure, cat 6 cabling, cabling contractor, fibre optic cabling, data cabling, telecommunication cabling, cabling company, cat5 cabling, structured office cabling, cat6 cabling, structured wiring, structured cabling, computer wiring services, electric wiring, structured wiring, network wiring, lan wiring, ethernet wiring, home network wiring, phone jack wiring