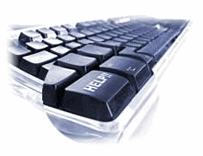 Metroplex Tech offers employee IT help-desk services that provides technical problem resolution and support for corporate employees. We provide level 1 and 2 end-user and technical support across a wide range of software applications, desktops, notebooks, OS, data center, servers, network equipment, hardware, connectivity and much more. We can support office productivity tools including Internet browsers and email, new service requests, product usage queries, IT operational issues, remote diagnostics (password reset, desktop control) and general IT support.
Service also include Application Support, Network Admininistation and Hardware Diagnosis. Technical support for standard corporate applications (MsOffice, Outlook, E-Mail) and enterprise applications (Interwoven, WebLogic, Siebel, SAP, Broadvision, PeopleSoft). First-line support for field personnel and their hardware and network connectivity (internet access, IP address, login problems), including warranty repair/replacement order processing and acting as the first-line of support for internal employees for all technical issues.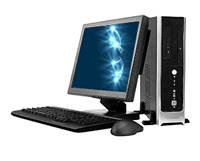 Help Desk Terms and Support Levels

Our Technical Help Desk Support team will provide an efficient escalation process through a multi-tier approach to keep requests routed to a Technician who will find a resolution to a customer's problem. We offer 3 levels of Technical support. Our pricing model and SLA's are defined on these levels:
Tier 1 Support:
Basic application software and/or hardware support to callers. The contact is available 24x365 and therefore represents a role rather than an individual. The contacts at this level have the ability to contact on-call engineers and to escalate to management as required, to resolve all Tier 1 incidents.
Tier 2 Support:
More complex support on application software and/or hardware. The role of the CSR agent is typically that of a Lead Engineer. Escalation to this level is appropriate only when Tier 1 interaction has failed to result in resolution and further action transcends the authority of Tier 1 staff.
Tier 3 Support:
Complex hardware and operating system software support that usually involves certified systems engineers. This team is directly under the close supervision of senior technical management and has all the authority to take actions that fall outside the standard operating policies. Escalation to Level Three is appropriate in cases where Tier 1 and Tier 2 interactions have been unsuccessful in resolving a highly complex technical issue.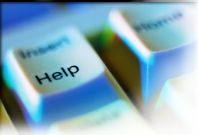 Interested in a Help Desk solution?

To learn more about our Technical Help Desk Support Services contact us below. We respond to email and phone requests within 24 hours and in most cases a custom proposal based on your RFP/RFQ will be sent within 10 days.
Please contact us for more information.

Email us your contact information and we will respond back with 24 hours.
Call us at (817) 717-5539 to arrange for a tech to visit your home/office.
Submit a support ticket with your details and a description of the problem.
Request a quote and we will send you a written quote or estimate.
We travel all over the greater DFW Metroplex fixing and maintaining computers 24/7 so you can be assured we will be there for you when you or your computers need us most.
We also provide these services: Help desk phone support, remote support, Help desk trouble ticket systems, online help desk solutions and more.