Microsoft Windows 7 Operating System Support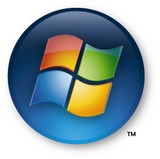 Are you having difficulties deciding which Windows 7 version to get? There's a 32-bit version, a 64-bit version, and there's also Basic, Premium, Business, and Enterprise packages.

At Metroplex Tech, We can determine what version best suits your needs as well as assist with upgrades or new installations. If you are having any issues, problems or questions regarding Microsoft's new operating system, don't hesitate to contact us.
We travel all over the DFW Metroplex supporting computers with Microsoft Windows 7 -so you can be assured we will be there for you when you or your computer needs us most.

Windows 7 Operating System Versions
Windows 7 – Home Basic
Considered the entry-level option, this can be thought of as a marketing equivalent to the former XP Home product. Basic is a full 7 operating system, with Internet Explorer 7, Windows Mail (formerly Outlook Express), and Media Player 11 enhancements. You can burn CDs (not DVDs), and run most software that is 7 compatible. This version also includes added security in the form of Parental Controls and Microsoft Windows 7.
Windows 7 – Home Premium
Incorporates of all Home Basic components and adds support for Tablet PCs, DVD authoring, burning and ripping tools, and features similar to XP's Media Center Edition. An enhanced graphical interface option (Aero) is also included for PCs with compatible video hardware.
Windows 7 - Business
Workplace oriented version, 7 Business supports connection to company network domains, more Tablet PC integration, multiple physical CPUs, and corporate-level system management options (such as remote desktop, image backups, file encryption, volume shadow, user profiles, etc.) and the Aero interface. It does not contain features of Home Premium, due to the business-focus, however this can be compared similarly to the former XP Professional edition.
Windows 7 - Enterprise
Corporate focused version, this edition is only available to corporations and authorized institutions through Microsoft via non-retail licensing programs. Functionally very similar to 7 Business, this edition adds drive encryption (Windows Bit-Locker), the option of using alternate languages, and license structure permitting multiple concurrent copies of 7 to operate using Virtual PC 2007. UNIX-based application support is provided via a UNIX emulation module subsystem.
Windows 7 - Ultimate
Considered the premium edition, Ultimate includes most of the features of all other 7 editions. Corporate supported, yet consumer (Media Center) enhanced, this edition can be thought of as the advanced/power-user edition, particularly on notebook/mobile systems which operate under multiple functional roles, although Microsoft positions this product as a consumer/retail edition. Plus, there are optional services and products (Ultimate Extras) available for this edition from a growing list of producers.
For services related to installing, upgrading or supporting Windows 7 or the various Microsoft Windows 7 licensing options for your company, please request a quote or call us.

Contact us at (817) 717-5539
We provide consultations and support for these other areas:
Metroplex Tech is also offers Software Licensing, Home Computer Service, Contract Computer Service, Data Cabling, Data Recovery, Computer Anti Virus Software, Microsoft Windows, Pc Troubleshooting and Pc Tune Ups. Printer Maintenance, Printer Repair, Security Audit, Security Assessment, Server Support, Virus Help, Virus Scans and Web Design. Microsoft Networks, Office Cabling, Online Backup, Pc Cleaning, Pc Security, Workstation Installation, Pc Maintenance, Computer Service Technician, Wireless Computer Service, Onsite Computer Repair, Pc Service Technician,
We also provide these additional services: Wireless Pc Service, Laptop Computer Repair, Microsoft Support, Network Monitoring, Desktop Rollout and Hosting. Microsoft Software, Network Management, Wi Fi Networking, Wireless Home Networking, Wireless Networking Solution, Dallas Computer Repair, Anti Virus Protection and Computer Troubleshooting. Computer Virus Removal, Dallas Computer Service Repair, Firewall Configuration, It Consultants, Network Installation, On Site Service, Data Backups, Email Support, Server Repair, Tech Support, Vpn and Wireless Networks.